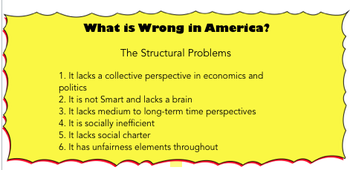 Many voters have no trust in the election nor in their government.  Why should they? They have been dominated by a political-economic elite for generations. They know the system is rigged. They have been promised "Change!" for nearly forever.
 The "change" they has received has been in the form of lost jobs, homes, pensions, medical insurance, and trust in nearly every one of their authority institutions.
 While they are sick of things and are fighting back, the only legal and practical options they have now are to try to gum up the system (the Tea Party attempts to shut down government  financing, for example) or to "poke the elite in the eye", so to speak. That explains the grossly irrational support for people like Donald Trump, Sarah Palin, and the like which makes these people seem foolish to the more rational and would have greatly more negative consequences for their lives if those people actually were enabled.
 What a horrible state of affairs for the "little people!"
 No elections will make any difference. The little people have no good options except a new paradigm of governance which would not only even the playing field for them with the elite but also bring American governance into the 21st-Century.
 The reality is there is no credible option except for that presented by  The National Character Program, as articulated in the book  "An Action Manual."
 Instead of rage,  irrational ranting, and wasting time on foolish election hopes, new leaders need to read that book and learn what can truly change things for the better for the little people and how to articulate the new vision to everyone else.